Call a Trade Specialised After Builders Cleaning Services
Did you just finish the renovation and construction work in your property and you have everything covered in dust? Are the floors all in traces and dirt? Call a Trade can offer you the best After Builders Cleaning services. We are fast, efficient and capable to do even tasks that seem to be impossible at first sight. We will thoroughly clean your property and every premise and every inch inside. And you will notice the results from the very beginning right till the end when you will be able to organize your interior without having any concerns about the dust or worrying about the condition of your furnitures
Call a Trade can carry out an outstanding job that will meet all of your requirements. Every wall, every window, window frame and all doors and floors will be deeply cleaned and every spot of dust will be completely removed.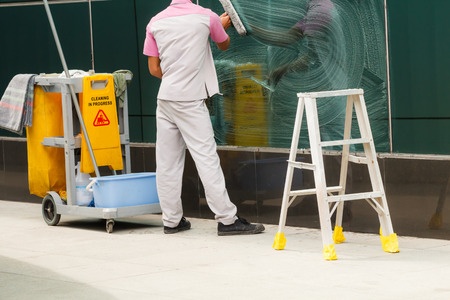 Our cleaners are hard-working, trustworthy and fully qualified. They perform their tasks with extreme care as we know how important it is for every person to have their homes in a perfect condition.
Our teams are mobile and flexible and can carry out the service even in the farthest London areas. We are available on 24/7. We offer the best prices in London for the most quality services you will be able to find. Our after builders cleaning staffs are friendly, positive and fully competent. We can organize morning and afternoon cleaning sessions depending on your preferences and availability
For detailed information about our after builders cleaning services, please call us on 0203 488 1016 or complete our online booking form for a quick quote
Call a Trade Specialised After Builders Cleaning Services includes;
24/7 Online Booking. Our 'Live' calendar means you can see availability and book Call a Trade 24 hours a day.
Quick Response Times. We can usually offer you Same-day or Next-day appointments.
All of our builders cleaning teams are comprised of experienced professionals who take pride in giving you the results you're looking for
Your services are provided under full insurance, and staff who we send to your door are reference checked and receive extensive training before starting work
As part of our commitment to customer satisfaction we also have quality control supervisors who monitor the work that's delivered by the teams on a regular basis
Our after building cleaning service is guaranteed – if anything gets overlooked or isn't done up to standard we'll return and do it again without a charge
Seven Day Service. We offer appointments from 08:00-21:00 Monday to Sunday at great value rates.
All our Work is Guaranteed & Insured
We cover the whole of London
Our Unbeatable Prices*
| Property Types | Our Prices |
| --- | --- |
| Studio flat | Call for a quote |
| 3 Bedrooms | Call for a quote |
T&C and Minimum Charges apply. When we calculate the price, we take into consideration the area dimensions and the time of the appointment. To get an estimate for your service, please call 0203 488 1016 or complete our online booking form for a quick quote