Call a Trade Specialised Plastering Service
Plastering service that will refresh your home, office or favourite place in London without wasting your time. Achieve excellent results by relying on experts. Plastering Service will handle your property in the most attentive way, ensuring first class service, flexible working hours so that to fit your schedule, tidy finish, attention to the smallest details, consultation and all these at competitive prices. Get your quote for plastering services here.
For your commercial or domestic property in every part of London you can trust Call a Trade. An experienced team, high – standard plastering and combination of modern and traditional techniques will turn your property into a marvelous place. The hardworking staff is very helpful and ready to give you a consultation if you need it. The Plastering Service deals with domestic, commercial and industrial buildings. That is why, it will be at hand for your home, shop, office, school, restaurant, fitness, club, beauty salon.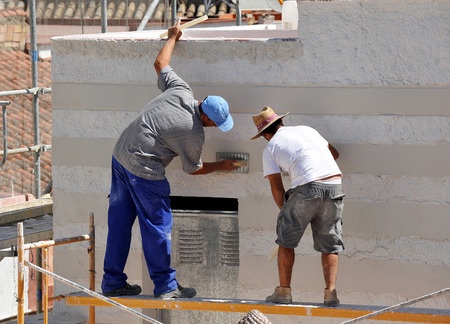 For more information about our specialised plastering service call us today on 0203 488 1016 or complete our online booking form for a free quote
.
Call a Trade Specialised Plastering Services includes;
24/7 Online Booking. Our booking system means you can book Call a Trade 24 hours a day.
TQuick Response Times. We can usually offer you Same-day or Next-day appointments.
Professional & Experienced. All our handymen come from multi-trade backgrounds, have decades of experience, communicate well and understand the importance of customer service.
Seven Day Service. We offer appointments from 08:00-21:00 Monday to Sunday at great value rates.
All our Work is Guaranteed & Insured
Our Unbeatable Prices*
| Types of Plastering Services | Our Price |
| --- | --- |
| Plaster Skim | Call for a quote |
| Floating Plastering | Call for a quote |
T&C and Minimum Charges apply. When we calculate the price, we take into consideration the area dimensions and the time of the appointment. To get an estimate for your service, please call us on 0203 488 1016 or complete our online booking form for a free quote.